Another great way to increase funds for your band student's account!
The Band Parent Association is able to staff the concessions stand for some of the athletic events at KHS. There will be a Sign-up Genius go out with the shifts available for the days that we will run the concessions. There are different ways that you can give your time, you don't have to be the front person if you don't choose to but we can definitely find you a spot.
Please consider signing up to volunteer, get to know some wonderful people (band parents) & have a little fun while earning some money for your child's band account. These funds can be used in the Charm Store for t-shirts for students and adults, uniform cleaning fees, Color Guard, or it can be used towards a band trip!! Remember, money that has been saved for a trip will only cut down your own out of pocket expenses. It's a win-win! Meet great people, earn-funds and have fun!! See you there!
Watch for our Sign-up Genius or contact:
Heather Schilke
[email protected] or 308-224-0128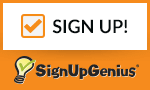 ---
Page last updated on July 3rd, 2018 at 04:44 pm