The Kearney Band Parents Association (KBPA) and KHS Band offers fundraising opportunities to help defray the cost of band trips or other music related expenses. In the past, some families have been able to raise most of the funds needed for trips through the fundraising activities but it is important to do this throughout the years and not wait to start fundraising for a major activity (such as a Band Trip).
A portion of some fundraising activities are used to help support the operational expenses of the KBPA, the competition season for Marching Band, and other exceptional band expenses throughout the year.
To sign up for the available opportunities, please access the registration form through SignUpGenius.
---
Stadium Clean-up @ home football games
After all home football games we as an organization are paid by UNK to clean the stadium. Parents are able to earn a portion of those funds for their band member by signing up after the game and staying to help. We do have a limited number of spots to maximize the earnings possible per person while still allowing enough people to be sure that we aren't spending all night cleaning. Some nights we can be done in an hour with enough help. That's where you come in.
Funds earned during Stadium Cleanup go into your child's band account and can be used in the Charm Store for t-shirts, marching band shoes, items for Color Guard, etc. It can also be used for our big band trips which cuts down on your out of pocket expense. All for contributing a little bit of your time, plus you get to meet some other great band parents!! So come see us after the game!
---
UNK football Concessions (fall/winter)
KHS basketball concessions (Nov-Feb home games)
The Band Parent Association is able to staff the concessions stand for some of the athletic events at KHS. There will be a Sign-up Genius go out with the shifts available for the days that we will run the concessions. There are different ways that you can give your time, you don't have to be the front person if you don't choose to but we can definitely find you a spot.
Please consider signing up to volunteer, get to know some wonderful people (band parents) & have a little fun while earning some money for your child's band account. These funds can be used in the Charm Store for t-shirts for students and adults, uniform cleaning fees, Color Guard, or it can be used towards a band trip!! Remember, money that has been saved for a trip will only cut down your own out of pocket expenses. It's a win-win! Meet great people, earn-funds and have fun!! See you there!
---
Shop with Scrip
Shop With Scrip is a fundraising opportunity that supports both Kearney High Band as well as individual student accounts. You simply purchase gift cards (e-card or physical) at face value and the rebate offered by that retailer comes back to the Band. 50% of the rebate is credited to the Kearney High Band directly and the remaining 50% is credited to the individual student band account.
Click here for more information.
---
K Card discount cards
In the fall the Kearney High Band typically sells "K" card discount cards. These cards offer a wide variety of discounts at local Kearney Businesses. The cards sell for $5 each and the students make 100% profit from this fundraiser! They usually come out around the middle of September and the whole school has the opportunity to sell these cards. We have had students sell hundreds of these cards in the past and have had a great deal of luck with them.
---
Other one time activities/events
These are announced through Charms or this website, and will have a lead time of a few days to a few weeks. Make sure you are subscribed through your student's Charms account to ensure all updates and announcements are received.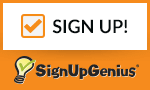 ---
Page last updated on September 13th, 2021 at 08:28 am